Is buying an existing home a better deal than a new home?
Homebuyers today have more options than ever before when considering what kind of home to buy. One of the largest decisions they will make is whether to buy an older home or a brand new one. Not only are there distinct costs related to properties of different ages, but they also provide different types of lifestyles. Many prefer older homes for the following reasons:
It is widely known that older homes are built with higher-quality materials and methods. While houses today are often built with wood frames, in the 1900s they were regularly made with stone foundations and masonry walls. Moreover, while windows and roofs are machinery-installed today, they were previously installed meticulously by hand. It is not unusual to tear down a wall in an old home and see that the drywall was reinforced with chain mesh or concrete. Homes built today generally do not include such features.
Houses built in the previous century (or older) generally already have an established community around them. The neighbors have likely been living there for years, and the neighborhood itself has settled in long ago. Not only is the community more developed, but so are some of the logistical aspects, such as roads or public transportation. More established neighborhoods generally command a higher price because the location is so desirable—they usually have better schools, provide shorter commutes and offer more convenient shopping options.
Oftentimes, older homes are available for a lower price due to the likelihood that buyers will opt for major redecorating or upgrades. This can work to a buyer's advantage if they are already intending to put in the effort and money to customize the home to suit their needs. Plus, an older home with a lower price tag is a great option for someone who is willing to do a little bit of DIY.
Purchasing a house is likely the largest investment someone will ever make. Some buyers intend to use it as a passive investment, seeking to develop a steady level of equity over time. Others want to see their value grow more quickly. If the buyer is using the home as an active investment, an older home usually provides much more opportunity for gains. Older properties have a higher potential of incurring a drastic increase in value. Buying a "fixer-upper" and putting some work into it can yield great results.
Older homes generally come with a track record of upgrades, damages, renovations and changes, many of which owners are required to identify in disclosure documents. This means that potential buyers can see what they are getting upfront. In addition to this, older homes are usually more exposed, so cracks and holes are highly visible. In newer homes, it's easier to gloss over deficiencies like these with a coat of paint or some drywall, which can lead to worse problems later on.
On the other hand, new homes have some great advantages too: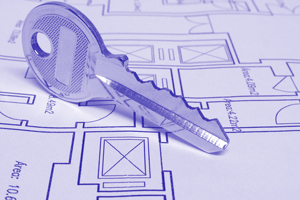 Maintenance is drastically lower with newer homes. Moving into an older home often requires replacing many major items to bring the building up to code, including expensive equipment/materials such as electrical systems, insulation or a new water management system. In addition, older homes may require brand new appliances that go beyond the kitchen, such as a furnace or air conditioner, since they have to be replaced every decade or so. The list of necessary upgrades can grow very quickly.
While some of these improvements may be deferred, others will require immediate attention upon possession of the home. A newer house bypasses all of these initial costs. Buying a house will often temporarily deplete the purchaser's savings, so they may not have the funds to provide for such expensive repairs right after remitting a down payment and covering closing costs.
Avoid Repairs that Drain your Equity
While many types of repairs or upgrades to an older home will add value, that's not always the case. Repairs to structural items in older homes such as the foundation or insulation do not always provide a proportional financial benefit by adding value to the home. Many potential buyers expect these issues to have been managed already, so the seller will likely not be able to tack the value of the repairs onto the selling price. Purchasing a new home avoids this issue and ensures that your equity remains intact.
Since newer homes are easier to resell (due primarily to lower maintenance costs), financing might be more accessible to buyers struggling to obtain credit. Plus, builders frequently have their own financing branch, which might make it easier to obtain a mortgage.
For many people these days, it is important that their home is as environmentally friendly as possible. Newer homes generally include features such as sustainable wood flooring, solar panels, programmable thermostats and heat-trapping windows. These eco-conscious options can be more difficult to install into older homes. Moreover, these features help to drastically decrease utility costs in new homes that have them installed. In contrast, utilities can run quite high in a drafty older home.
Simple Customization without the DIY
New homes provide easier customization since builders usually provide purchasers with add-on options and a consultation period before the home is built. Buyers can participate in the design of many aspects of the home, allowing them to place light fixtures based on personal preference and install security systems if needed. Even larger customizations, such as the layout of the walls or different flooring options, can sometimes be tailored to the purchaser's preference if they are willing to pay for it. This is advantageous because the buyer doesn't have to do the work him or herself and all of the personalization is completed before the construction starts. That way, nothing has to be torn down or inconveniently retrofitted down the line.
Buying Homes in Arizona
There are many different factors to keep in mind when deciding what kind of home to buy. It is up to the buyer to decide what is most important to them. The purchaser's financial situation and their lifestyle both play a very large role in determining whether a new or old home is the best option. If you have a home you are looking to sell or are in the market for a property in Arizona, contact the Buy My House Now team today!