"Closing Costs" and the End of a Real Estate Transaction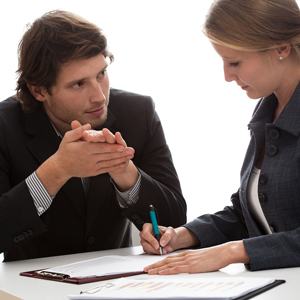 Whether buying or selling a home, there are an abundance of costs associated with the process of transferring ownership of a home from one person to another. There are the fees associated with appraisals, the processing and organization fees, the insurance and interest fees, and, of course, the real estate commission fee. All of these are in addition to the minor fortune paid either to buy a new home or prepare your home for sale!

While closing costs are generally larger for the seller, who pays the enormous commission fee, the buyer must also plan to pay many additional costs, which can vary greatly depending upon the terms of closure. Generally, home buyers end up paying approximately 2-5% of a home's purchase price—for a $200,000 home, that would be roughly $4,000-$10,000.
A huge sum of money, but still far less than the amount that the home seller must pay. 
Below, we break down some of the often unanticipated costs associated with buying or selling a home. While this list is by no means comprehensive, it should give you some idea of the financial burden attached to what otherwise ought to be a celebratory occasion: the buying or selling of your home.
Commission Fees
A commission fee refers to the amount that a seller pays to a realtor, real estate agent, or broker to compensate them for the work that contributed to the closing arrangement. This fee can often be as high as 10% of the home purchase price—approximately $20,000 for a $200,000 home!
Appraisal Fee
An appraisal offers homebuyers and sellers an unbiased estimate of a property's value, evaluating what a property is worth despite the state of the real estate market. This valuation allows all parties in a home transaction the security of knowing that they aren't getting ripped off and is essential for both sides when dealing with private individuals. The fees for this service, however, can be quite high, especially when added to the already pricey process of the real estate transaction. Typically, appraisal fees add an additional $300-$400 to one's closing costs.
Insurance Fees
There can be a great deal of risk in buying or selling a home. Sometimes, the person you're dealing with just isn't who they appeared to be. Plus, sellers usually need some help from a bank in order to finance the purchase of a home. Both of these circumstances lead persons, usually homebuyers, to purchase insurance.
The most common types of insurance associated with purchasing a property include private mortgage insurance (0.3-1.5% of the closing cost), homeowner's insurance (3-6% of closing amount), and title insurance (3.5% of the closing cost).
Additional Fees
While we don't have the space to go over every single cost associated with buying or selling a home, here we include some of the fees that we did not address above:
Fee for running a credit report

Escrow fees

Origination fees

Attorney fees

Discount points

Charges for inspections (such as pests or mold)

Document preparation fees

Survey fees

Property taxes

State recording fees

Title search fees

Recording fees

Underwriting fees

And many more!
Sell Your Phoenix Home for Cash
One way to avoid closing costs altogether, however, is to sell your home directly to an experienced real estate professional as-is, which can save you from paying closing costs as well as the costs of stressful home repairs.
At Buy My House Now, we do not require an appraisal and can close quickly. Since we are purchasing homes with cash we do not require an appraisal which can sometimes hurt the sale of your home. We understand that can be more headache than it is worth, so we offer cash with no hidden fees.
You want to sell your home, so why go through all the hassle? We pay the closing costs on your home to expedite the process and put money back in your pocket!