We Buy Homes in Tempe
Buy My House Now buys homes in any condition because we understand that every home has value. At Buy My House Now we buy homes in Tempe, Phoenix, Scottsdale, Glendale, Tuscon, Mesa, and most other locations throughout Arizona. Buy My House Now consists of a team of real estate professionals who live and work locally in Arizona. We have been buying and selling homes locally for years and we are confident in our ability to value your home.
Recently, we have purchased several homes throughout Tempe. If you are selling your property and you're in the Tempe area, we suggest you contact our team for a free consultation. After you have shared some details of the property over the phone we go to work creating a tentative offer. This process takes 24 hours, at most.
Our system is tried and true.
You contact our staff, we give you an initial value of your home and then we begin the paperwork once a price is negotiated!
Sell Your Tempe Home For Cash
We have the ability to purchase homes, with cash, in as little as one week. If someone is looking to avoid all the time and delays associated with putting a house on the market, we can help by buying hassle free and without the headaches of appraisals.
When we purchase your home with cash, you are freed from all financial responsibilities. No appraisals, no home inspections or staging, and no worrying about expensive repairs. In a traditional home sale, buyers can have over a month before the closing date. This means they have lots of time to back out of their offer.
In actuality, in 2015, buyers with "cold feet" was one of the top reasons as to why an offer would fall through.
When selling your Tempe Home:
You don't have to pay us a commission.
We buy "as is".
We can help you to avoid foreclosure.
You won't have to pay closing costs.
We are capable of closing on your home within days.
Why you're selling is not any of our concern!
When you agree to work with Buy My House Now, you are saving money, time, and stress in avoiding all of the problems that come with the traditional home sale process. We use the cash transaction to close quickly so you can move forward with your life as soon as possible.

Buying Homes in the Tempe Neighborhood
The Buy My House Now team has bought homes in many neighborhoods in and all around Tempe. Our clients understand we are local agents only interested in Arizona properties. Because of this, we give you the home owner our full attention when in discussions over your property. As stated we can close quickly, usually within 7 business days. Our team has been all over Arizona buying properties and we are confident we can give you the best possible price for a speedy transaction.
Some of the Tempe neighborhoods we buy properties in are as follows:
University Heights, Tempe
Sunset, Tempe
Rural-Geneva, Tempe
Holdeman, Tempe
Shalimar, Tempe
Hughes, Tempe
We Buy Homes "As-Is"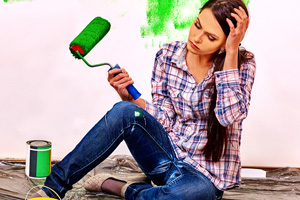 We DO NOT require you to make any repairs before we purchase your home! We have the cash to pay for all the repairs and will gladly help if you need unwanted items removed from the house. Our team of professional underwriters and construction estimators will look at the house and make sure fair adjustments for repairs are given; 100% responsibility goes to us!
You can sell your home without having to worry. We know how important it is for you to sell your house fast and move on with your life.
We understand that unforeseen circumstances can cause a family to put a home up for sale. We relate to real world problems, which is why we strive to make the process as painless as possible. We guarantee the entire process will be hassle free for you by respecting your privacy and closing on the transaction in a professional manner.
Recently Closed Homes in Tempe