One of the options for selling your house is to opt for a cash buyer. With about 30% of residential sales being conducted through cash transactions, it is clear that this is a popular and advantageous way to sell your home. In fact, the number rises to 70% when including investors and international buyers.
There are numerous reasons for this:
Cheaper Sale
When you sell your home to a cash buyer, you deal directly with them. This means that there is no need for a costly realtor. On a $300,000 home, around $18,000 goes to the realtor's commission instead of landing in your own pockets.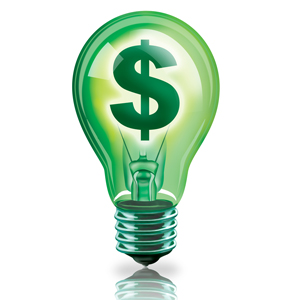 Since cash offers are undertaken on an as-is basis, you don't need to bother with the cost of upgrading your home prior to selling. Oftentimes, traditional home selling requires the seller to pour money into upgrades and surface improvements such as paint, lighting, or updating items that may appear as red flags during the imminent inspection.
With a cash sale, this entire cost is now placed on the buyer and not on you. These home improvement costs are also coupled with staging costs that come from many sides: the decorator, the rented furniture, and the storage costs for your personal belongings.
In addition, many people assume that cash purchases undercut the value of the home. In fact, while buyers do want an advantageous price, they often evaluate the home at a relatively fair value to ensure that both parties are happy with the offer.
Faster Sale
Everybody prefers that both the selling and buying process are smooth and devoid of obstacles. Cash sales provide that experience by facilitating the transaction. Since buyers are not required to apply for a loan to purchase your home, you don't have to wait until they are approved. Additionally, appraisal and inspections are also avoided, since cash offers are provided on an "as-is" basis. Thus, the bulkiest aspects of selling a home are eliminated.
The biggest advantage of selling your home faster is flexibility in your finances. If you are trying to avoid some unfortunate financial circumstances, such as foreclosure or bankruptcy, a cash sale is an easy way to get the money you need within days. If you need to sell your home quickly for whatever reason, whether it's financing a new business, health costs, or simply a desire to relocate, a cash offer will offer you the fastest route. Usually, sellers walk away with their cash within a week of accepting an offer. This is compared to the 30 or more days it may take with a regular sale.

Reliable Sale
Traditional home sales fall through regularly for a variety of reasons, the largest reason being the denial of a mortgage. Even if a buyer is pre-approved, there is no guarantee of a loan and the bank may decide to reject their application, which leaves you both in the lurch. This is especially common in cases involving irregular employment in areas such as contracting. Of course, you can do your best to ensure the sale goes through, but in the end, it is up to the bank to make the decision.
Secondly, since buyers can have over a month until the closing date, they have ample time to back out of their offer. In fact, in 2015, the number one reason that contributed to an offer falling through was because of "cold feet" on the part of the buyer.
Thirdly, if a potential buyer conducts an appraisal that comes back with a value that is lower than the sale price, the buyer may not be able to secure the mortgage for that amount. This is the second largest reason why house sales fell through in 2015.
Sell Your Home For Cash Today
Alternatively, since a cash offer is not dependent on a loan, you know that your buyer will have the funds for the purchase. Cash buyers are not able to back out of the transaction because the negotiation period is so short, and once the money is exchanged, there is no going back. Plus, cash offers are not contingent on appraisals because the home is sold in its current condition and value. Therefore, you have the peace of mind that your sale will indeed go through as promised.
Simpler Sale
Selling to cash buyers provides you with an unmatched level of convenience and freedom in selling your home. There is no need to seek out a realtor, book a stager, or advertise your home. You also don't need to put in the effort to undergo all of the aforementioned improvements. Plus, while you may be lowering your sale price in some instances, you are saving a lot of money, effort, time, and stress in avoiding all of these issues that come with the traditional home sale process.
Sell Your Arizona Home for Cash
Overall, taking advantage of a cash offer allows you to bypass the four largest and more inhibitive steps of a typical real estate transaction: listing, financing, appraisal, and inspection. Even if the cost of some of these items is on the buyer, you still have to wait on those steps and depend on their success for the outcome of your sale.
All of these expensive and time-consuming pieces can be avoided with a smooth, pain-free, and money-conscious cash sale. Contact our team today and receive a free consultation over the phone. At Buy My House Now, we can buy your Arizona home, with cash, in as little as 7 days!